Angels Adrift - Cover Reveal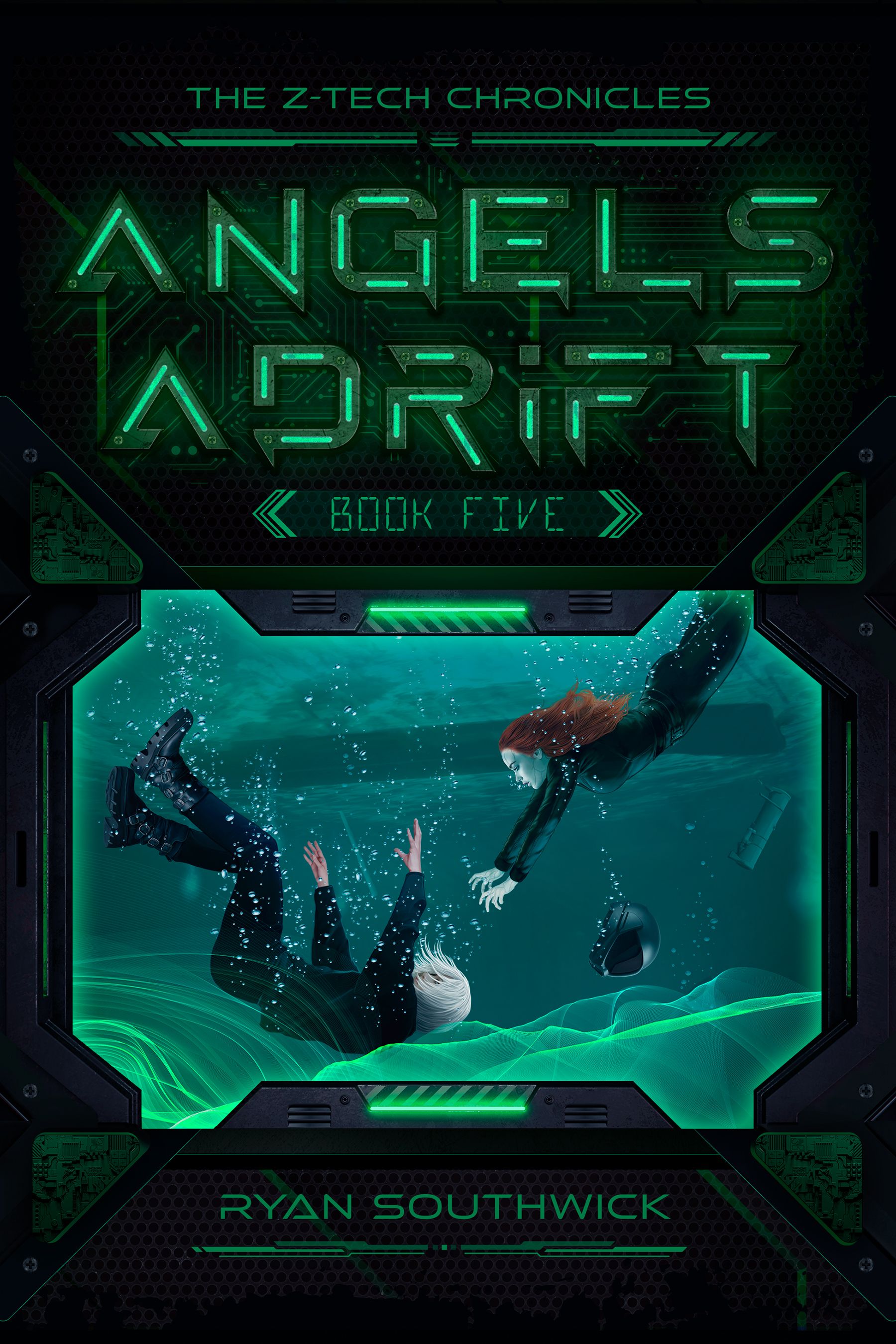 Artist José del Nido and designer April Klein are on a roll! I'm so happy to finally be able to share this second-to-last cover in the series. I gave José a challenging request for an underwater sinking scene that also fits within the cover design. It took some back and forth, but he managed to exceed my expectations yet again. April took it and worked it in with the new series theme (more on that effort very soon).
Orwing Industries has kidnapped Anne's family in a final play for world domination. It's the last mistake they might ever make.
Coming this January!