Project Xerxes Cover Reveal
Cover reveal for Project Xerxes. A bit about the story and why the cover fits.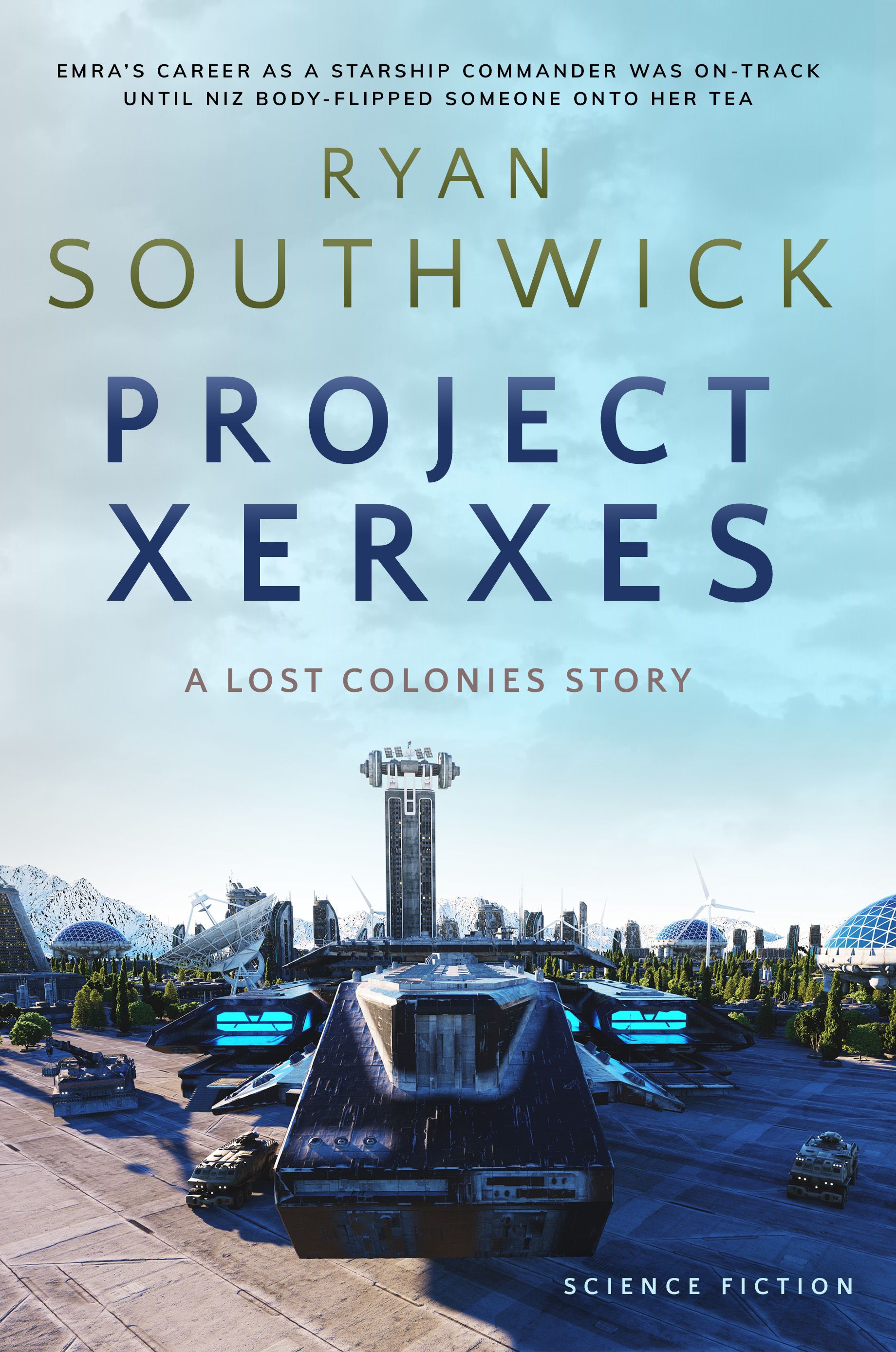 Emra Telawani has worked her entire military career toward a single goal: commanding her own starship. Everything appeared on track until a miscreant Marine punched her commanding officer in the gut, sending her on a mad chase across the city of Nova Veritas to avenge a man she doesn't really like.ch
I'm super happy to share the cover of the upcoming Lost Colonies prequel, Project Xerxes!
This sci fi novella follows a character from Enigma, GSF Commander Emra Telawani, before she earned her command of the starship Infinitum, her challenging rise to captaincy, and her rocky past with the lost scout sent to explore Enigma.
The story takes place 10,000 years from now in the capital city of Nova Veritas on planet Galileo, just a few weeks before the events of Enigma. Despite the arid climate, Galileans have terraformed the planet into something resembling their lost Earth. Galileo didn't support life until the colonists arrived, so there are no fossil fuels to create pollution. Burning or destroying vegetation is illegal; their ancestors worked too hard to seed the planet with what little life exists today.
The cover reflects this to a tee: futuristic buildings mixed with splashes of green and solarpunk vibes under a blue sky. It's the perfect balance and how I will forever imagine Galileo's capital city.
Get ready for a whirlwind adventure through Nova Veritas with Emra and Niz this New Year!